PUIBIT organizes first-ever job fair
LAHORE: (Saturday, April 28, 2012): Punjab University Institute of Business & Information Technology (IBIT), for the first time since its inception in 2001, has organized a successful job fair to provide employment opportunities to intelligent students under the leadership of Director Prof Dr Mansoor Sarwar.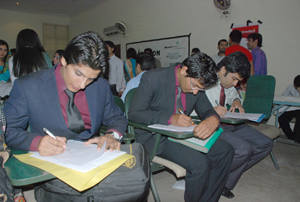 As many as 18 national and multi-national companies dealing with Advertisement, Media, Marketing Management, Information Technology, Human Resource and Finance set up their stalls which interviewed around 500 students and collected the CVs of successful candidates.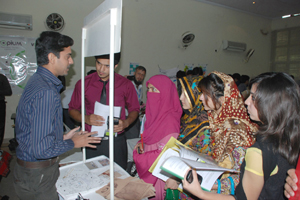 Prof Dr Syed Mansoor Sarwar said that the job fair has been organized to provide employment opportunities to intelligent students of the institution. He said that IBIT was providing facilities to the students being provided by the private sector. He said that we would continue to organize such activities in future for better future of our students.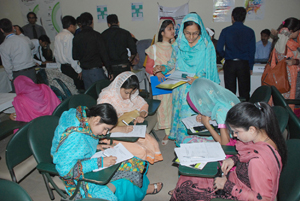 The representative of the companies guided the participating students about their career and requirements of the market. The students thanked Prof Dr Mansoor Sarwar for providing them with an opportunity to make their future bright and be aware of the employment demands of the companies.